Syrian detained in Germany over suspected terrorist plot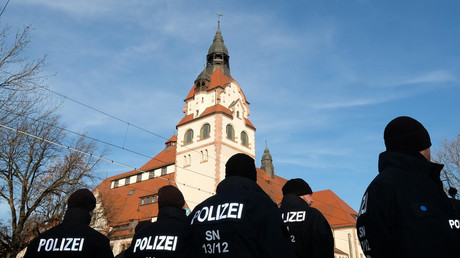 A Syrian man has been detained in the Germany city of Leipzig on suspicion of planning a terrorist act, German media report, citing the Prosecutor's Office. The man was held following a police raid on several apartments.
The suspect, 23, was allegedly preparing for a "serious violent offense threatening the state," the German dpa news agency reports, citing the Dresden Public Prosecutor's Office.
The identity of the man has not yet been revealed. The announcement followed a raid on four apartments in Leipzig, media report.
READ MORE: 'ISIS-linked' man suspected of plotting car-ramming attack detained in Germany
The officers also managed to seize "objects and documents" that are now being assessed by law enforcement. Officials have not disclosed any further details so far.

Apsny News English